19-year-old man suspected of human smuggling in Cyprus (photos)
A 19-year-old man has been remanded in custody in connection with a human smuggling case, after 33 undocumented migrants reached Cyprus on Sunday.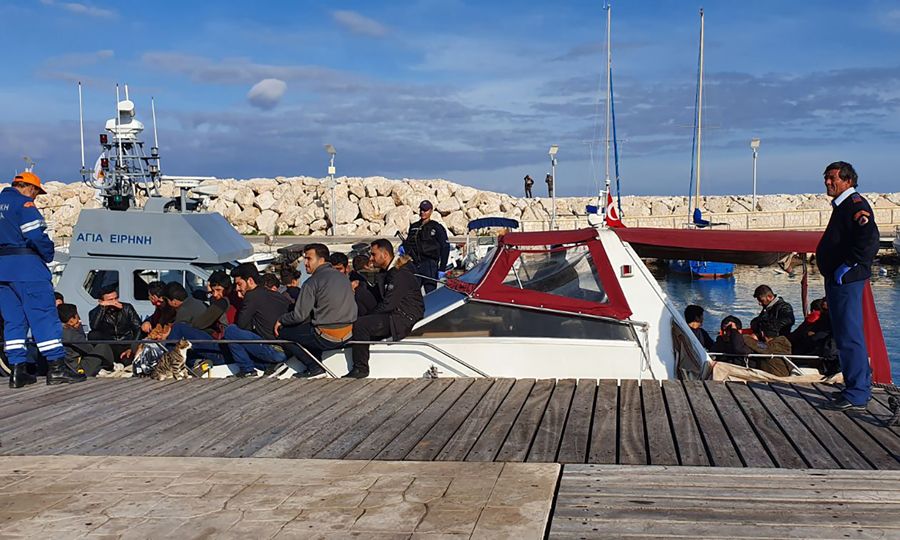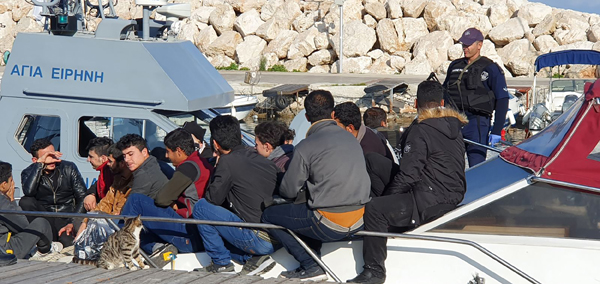 According to police, the suspect was among 34 males, including a 17-year-old boy, who were on board a vessel that was spotted 34 nautical miles off Akamas. The boat reportedly reached the island from the north and was escorted by the Coast Guard to Latchi port Sunday morning around 9:20am.
Reports said the suspect's name emerged after police officers at Polis Chrysochous station questioned the newly-arrived passengers, all of Syrian descent. The men told investigators, according to local media, that they had paid between 3000 and 4000 dollars each for the trip from Alanya on the Turkish coast.

Police told Knews the suspect was from Turkey but declined to say whether he had sought or was among those seeking asylum in the Republic of Cyprus. An earlier statement said the suspect was on board the spotted vessel when it was escorted to Latchi.
All 33 Syrian males were scheduled to be transported to Kokkinotrimithia reception facility, in rural Nicosia.
The suspect is facing multiple charges including conspiracy to commit a felony, human smuggling through illegal entry, as well as illegal entry and illegal stay in the Republic of Cyprus. A Paphos judge on Monday ordered the suspect be remanded in custody for eight days.
CID Paphos are investigating the case.
source- dailynews