NANS Turkish zone sanctions the European university of Lefke
SANCTION ON THE EUROPEAN UNIVERSITY OF LEFKE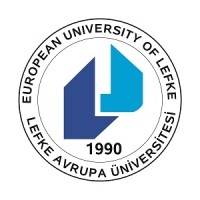 On this day 11th of December, 2019, The National Association of Nigerian Students (NANS) Turkish zone, the umbrella body approved by the Presidency of Nigeria, and with formidable backing of National Body of NANS in Nigeria to represent and oversee the general welfare of the over 20 thousands of Nigerian students in the zone has
Watched keenly,
1.
The wanton disregard for all Nigerian Students in European University of Lefke by the management of the university.
2.
The administration of European University of Lefke has refused to support and cooperate with NANS in ensuring the welfare of all Nigerians in the University. The management in this disregard has refused to give audience or have any meeting with any Leaders of NANS or any Nigerian student Leader regarding the welfare of our students in the school.
3.
Regardless of the fact that Nigerian students have one of the highest populations in the school, they don't appreciate the efforts made by the Nigerian student's community in Lefke in trying to publicize for the good and increase of the school either through excellent academic performance, events organized by the students or other significant day celebrations.
4.
This attitude by the management shows us that they are not interested and don't care about the wellbeing of Nigerian students but are concerned only about the fees they collect from our students.
In respect to all these unfortunate happenings, the National Association of Nigerian students NANS Turkish zone in solidarity to our brothers and sisters in EUL, our ever conscious, Vibrant and dynamic comrades, have strongly, and in unity resolved as follows:
I.
We will no longer accept such treatment and hereby place a SANCTION on the EUROPEAN UNIVERSITY OF LEFKE.
II.

We strongly

discourage all prospective students intending to study from applying to EUL, as it is a disastrous institution and no longer worthy of having any Nigerian as their Student.
III.

We strongly advise that all existing Nigerian students in Lefke to transfer to other Universities as NANS cannot guarantee their welfare at EUL. – We are willing and ready to assist in ensuring this happen.
IV.
We will through our Contact with the Nigerian Embassy in Ankara and other relevant Nigerian institutions ensures that henceforth, no any Nigerian is allowed to go over there to study.
V.
Through the support of our National Body in Nigeria, we will make sure that EUL representatives or Agents are banned from any marketing or recruitment activities in Nigeria.
The

welfare of our students is of enormous importance to us, therefore we will no longer tolerate any further disdain or second class treatment by anybody or institution. This unanimous decision stands until the management of EUL is willing to dialogue. We hereby seek the cooperation of all Nigerian students in the zone regarding this matter.
ALUTA CONTINUA VICTORIA ASCERTA