Sixth-century shipwreck discovered in Cyprus (photos)
Sixth-century shipwreck discovered in Cyprus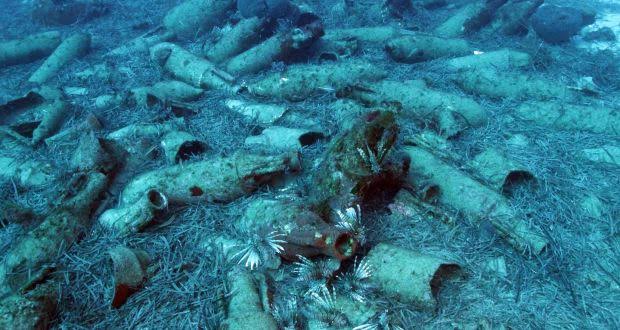 An official with the Department of Antiquities confirmed the discovery of an ancient shipwreck laden with a cargo of ceramic pots off the south shores of Cyprus. Ceramics expert at the University of Cyprus, Stella Demesticha, explained in an interview with state radio that an abundance of underwater findings were ceramic pots dating back to the end of the sixth or the seventh century AD, the Xinhua news agency reported.
The confirmation of the discovery of the shipwreck came as part of research in the context of the Ancient Akrotiri Project, an ongoing collaborative research project on the peninsula conducted since 2015 and led by the University of Leicester, with the participation of the Universities of Cyprus and Athens.
Marine archeologists also found an Aswan granite column in the middle of the wreck which is believed to belong to the sunken vessel.
An extensive survey of the area revealed almost 800 shoulders and rims of amphorae, denoting that the vessel was a rather big one.