Toni-Ann Singh, Miss Jamaica. wins 2019 Miss World pageant (photos)
23-year-old Miss Jamaica,Toni-Ann Singh, has been crowned Miss World 2019.
Singh beat 113 other contestants to win the coveted crown in a pageant which took place in London today December 14th.
Miss Jamaica, Toni-Ann Singh. wins 2019 Miss World pageant (photos)
Singh, who is studying Women's Studies and Psychology at Florida State University, was crowned by Miss World 2018, Vanessa Ponce of Mexico.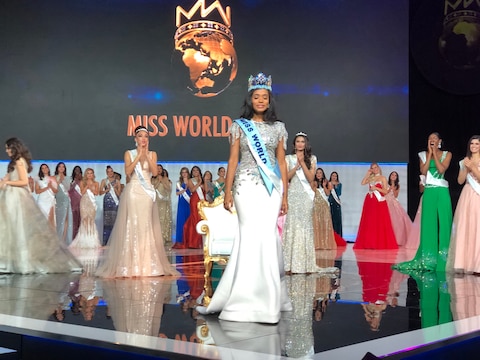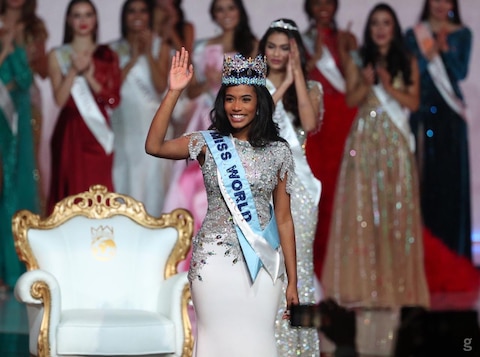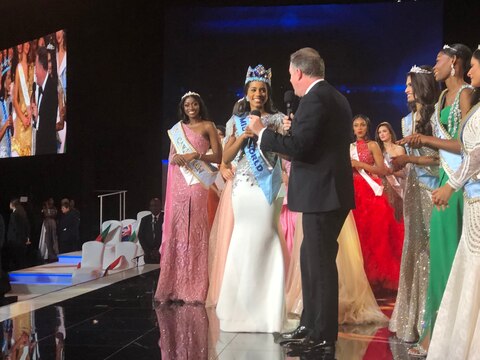 Prior to the winning the pageant, Singh was taking a year off from school before attending medical school.
On Saturday, she earned an ovation from the audience after singing Whitney Houston's hit "I Have Nothing" during the beauty pageant and after a round of questions from British journalist Piers Morgan.
"I think I represent something special, a generation of women that are pushing forward to change the world," she told Morgan.
The two runners-up for the crown were Miss France and Miss India. Singh was crowned by last year's winner, Vanessa Ponce de Leon of Mexico.
This is the fourth time that a representative from Jamaica is crowned as Miss World since 1959. Jamaica has previously won Miss World titles in 1963, 1976 and 1993.