French Montana takes his beef with 50 Cent very serious as he puts out receipts,He claims 50 Cent likes trans-women with their penis still intact. (photos)
French Montana isn't letting 50 Cent get away with bullying him online as he does to other people. Instead, he has hit back by posting receipts claiming 50 Cent has a secret fetish.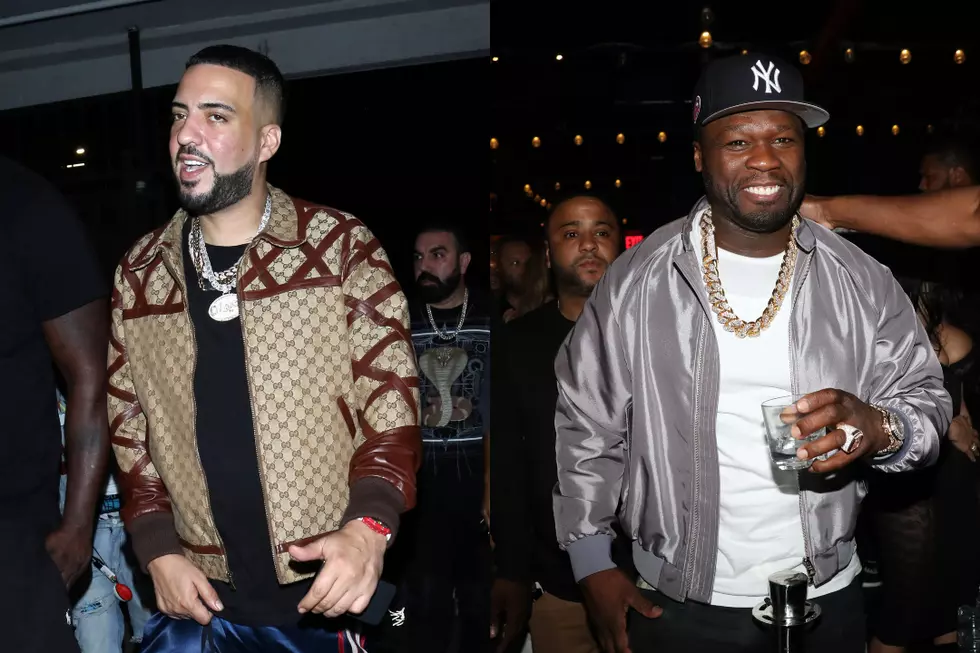 He claims 50 Cent likes transwomen with their penis still intact.
50 Cent usually ends most of his Instagram posts with the phrase, "Get the strap" and French says it's his coded way of saying he likes women with the "magic stick".

French Montana shared a video where a woman detailed her sexcapade with 50 Cent who French savagely refers to as a "dinosaur". In the video, the woman narrated how she "ate" 50 Cent's butt hole for 5 hours.
The beef between both men intensified after 50 Cent caught wind of a Twitter thread claiming that Montana has people hacking Spotify accounts to give his single "Writing on the Wall," featuring Post Malone, Cardi B, and Rvssian, a jump on the charts.
On Friday, January 3, 50 Cent posted on Instagram a stack of blank CDs in an attempt to get under Montana's skin.
He captioned the post: "Somebody send this to wrench. Damn he gonna need the old apple to burn the new music though. LOL."
Montana, who has been beefing with 50 Cent ever since 50 came after his purchase of an older model Bugatti, took to Instagram to call out 50. Montana seems to believe that 50 is the culprit behind the increased streams.
He replied to him: "Yeah, you sensitive dinosaur. I got all under your skin. Your whole page is about me. When that hate don't work they start telling lies, baby. Go keep buying my streams and talking 'bout faking streams. I checked on it. They all coming from New York. I did my homework. Damn, you mad."
French Montana added: "Stop buying my streams. I'm doing numbers. You can't fake ... Yo, how you go out your way, and call yourself an artist and buy my streams to make me look bad?"