'Iran will never have a nuclear weapon as long as i am still president'- Donald Trump (video)
President Donald Trump on Wednesday threatened Iran with a new round of sanctions but also appeared to offer Tehran an opening for negotiations following a major rocket attack on bases in Iraq a day earlier.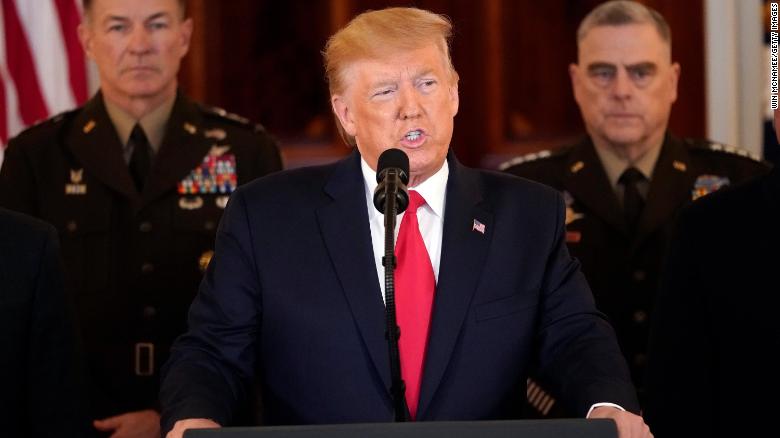 Here is a transcript of the president's remarks from the White House:
As long as I am President of the United States, Iran will never be allowed to have a nuclear weapon.
Good morning. I'm pleased to inform you: The American people should be extremely grateful and happy no Americans were harmed in last night's attack by the Iranian regime. We suffered no casualties, all of our soldiers are safe, and only minimal damage was sustained at our military bases.
Our great American forces are prepared for anything. Iran appears to be standing down, which is a good thing for all parties concerned and a very good thing for the world.
WATCH THE VİDEO BELOW!!!