Ukrainian airliner crashes outside tehran, killing 176 (photos)
A Ukrainian airplane carrying 176 people crashed on Wednesday shortly after takeoff from Tehran's main airport, killing all on-board, state TV reported.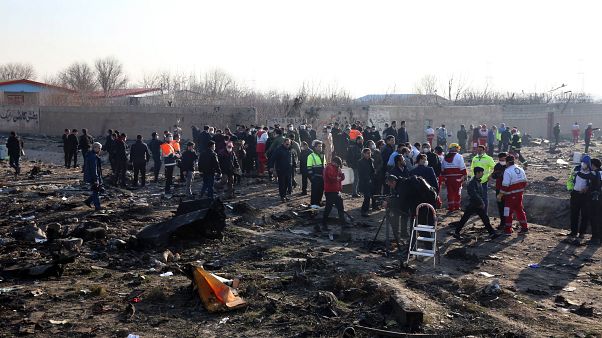 The plane had taken off from Imam Khomeini International Airport in the Iranian capital when a fire struck one of its engines, said Qassem Biniaz, a spokesman for Iran's Road and Transportation Ministry. The pilot of the aircraft then lost control of the plane, sending it crashing into the ground, Biniaz said, according to the state-run IRNA news agency.
The plane carried 167 passengers and nine crew members from different nations on its flight to the Ukrainian capital, Kyiv, Biniaz said. The crash killed all on board, Iranian emergency officials and Ukraine's Foreign Ministry said.
Flight data from the airport showed a Ukrainian 737-800 flown by Ukraine International Airlines took off Wednesday morning, then stopped sending data almost immediately afterward, according to website FlightRadar24. The airline did not immediately respond to a request for comment.
Ukraine's President Volodymyr Zelenskiy extended his condolences to the families of the victims.
Associated Press journalists who reached the crash site saw a wide field of field of debris scattered across farmland. The dead lay among shattered pieces of the aircraft. Rescuers in masks shouted over the noise of hovering helicopters as they worked.
The crash came hours after Iran launched a ballistic missile attack targeting two bases in Iraq housing U.S. forces in retaliation for the killing of Revolutionary Guard Gen. Qassem Soleimani.
SAD!!!