US offers up to $15M reward for arrest of Venezuela's president Maduro
The Trump administration has brought criminal charges against Venezuelan president Nicolas Maduro and senior members of his government.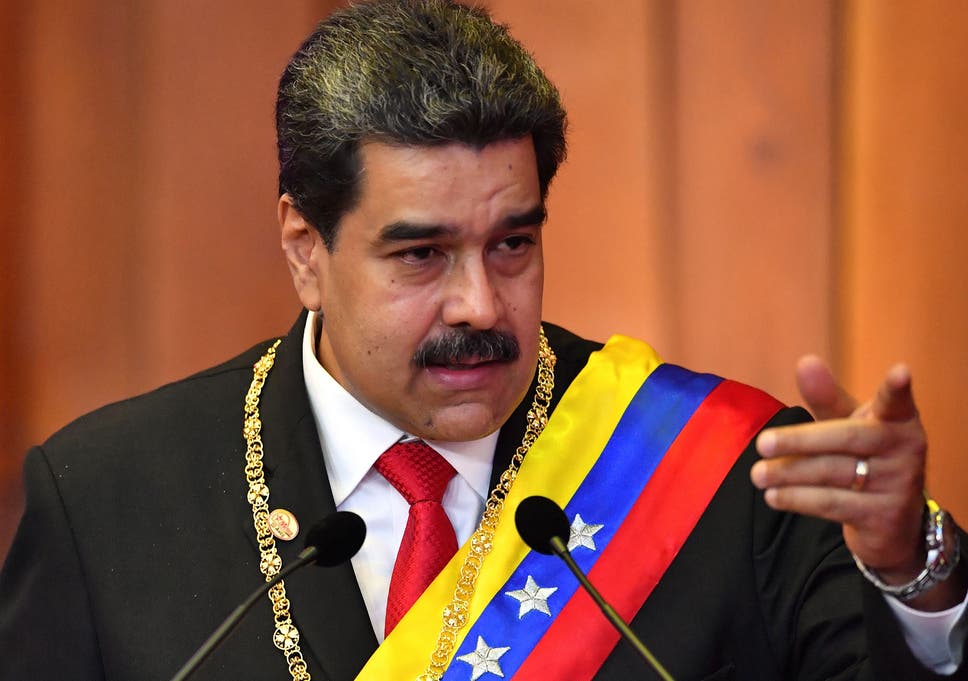 Attorney General William Barr gave details of the drug trafficking charges at a news conference on Thursday morning, at which a $15m reward for information leading to Maduro's arrest or conviction was also announced. Maduro is also charged with weapons offences and narcoterrorism, minimum sentences for which are at least 50 years.
The State Department is offering up to a total of $55m in cash rewards for Maduro and his associates, including Vice President Diosdado Cabello.
Members of the government have long been accused of participating in the international drug trade to shore up the crumbling Venezuelan economy. Separate charges were also filed against the defence minister and the head of the supreme court.
Mr Barr described the regime as "awash in corruption and criminality," and went on to say that while the Venezuelan people suffer, "this cabal lines their pockets with drug money and the proceeds of corruption."