Trump tells supporters to go home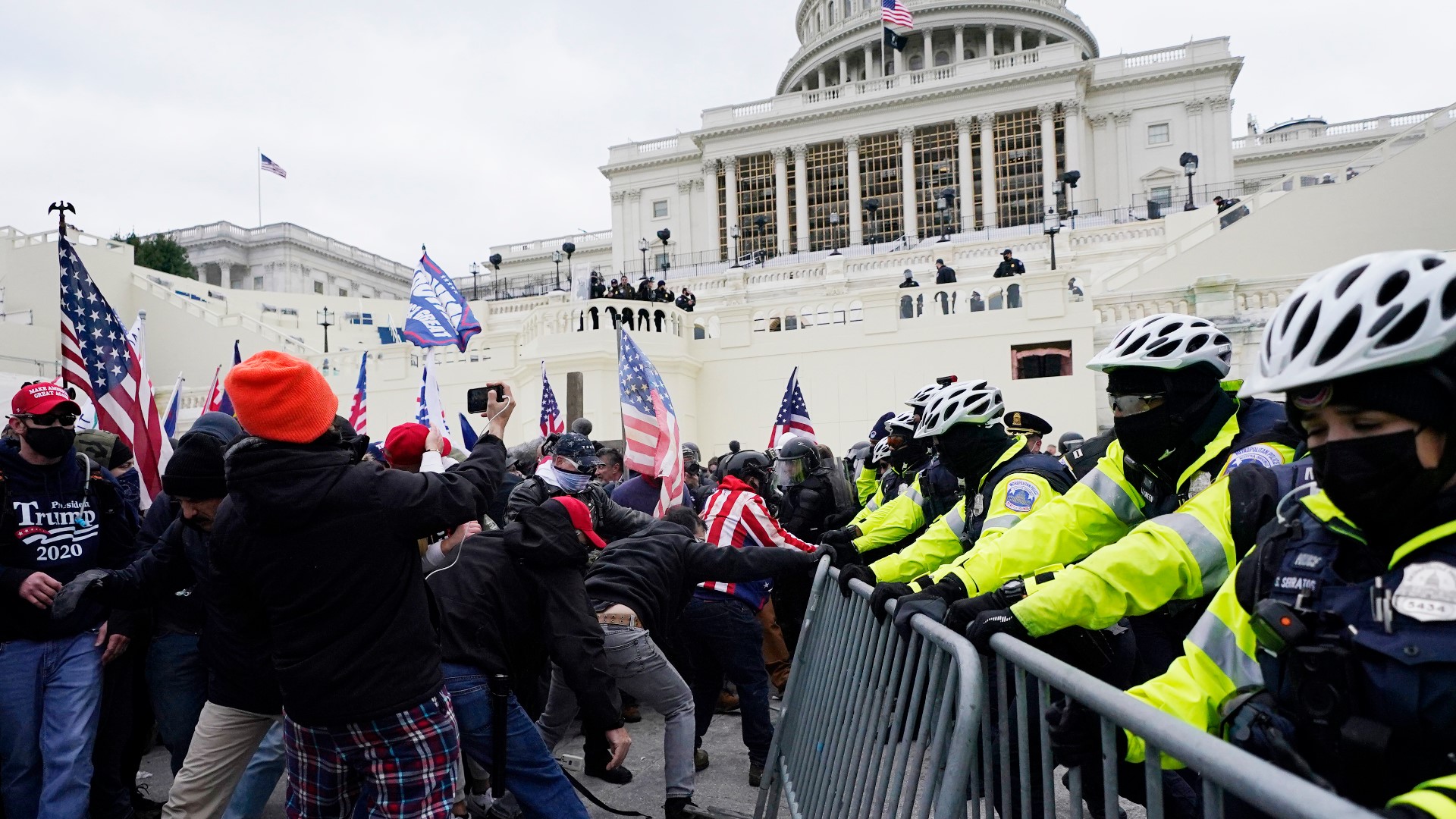 US president, Donald Trump has finally called on his angry supporters to go back home and go home in peace" after hundreds stormed the U.S. Capitol in a chaotic protest aimed at thwarting a peaceful transfer of power.
President-elect Biden called on Trump to go on air and demand an end to the 'siege' of the Capitol, ending his remarks by telling the President to 'step up.
Biden also demanded President Donald Trump to immediately make a televised address calling on his supporters to cease the violence that he described as an "unprecedented assault' as pro-Trump protestors violently occupy U.S. Capitol.
I call on President Trump to go on national television now to fulfill his oath and defend the Constitution by demanding an end to this siege.

— Joe Biden (@JoeBiden) January 6, 2021
Minutes later, Trump put out a one-minute video on Twitter, saying his supporters should "go home and go home in peace."
— Donald J. Trump (@realDonaldTrump) January 6, 2021
The White House says National Guard troops along with other federal protective services are en route to the Capitol to help end an violent occupation by President Donald Trump's supporters who are seeking to prevent the certification of the 2020 presidential election.
Press secretary Kayleigh McEnany tweeted that "At President @realDonaldTrump's direction, the National Guard is on the way along with other federal protective services."
Republican lawmakers have publicly called for Trump to more vocally condemn the violence and to call to an end to the occupation, which halted a joint session of Congress where lawmakers were beginning to count electoral votes.
The Department of Homeland Security is sending additional federal agents to the U.S. Capitol to help quell violence from supporters of President Donald Trump who are protesting Congress' formal approval of President-elect Joe Biden's win.
A woman was reportedly shot inside the Capitol amid the melee with Trump supporters, sources told ABC News. She was seriously injured, sources said. It is unclear what led to the shooting or if law enforcement was involved.