Three injured in accident in front of Erülkü Supermarket
Three people were injured in an accident that occurred on Saturday evening in front of
Erülkü Supermarket, along the Lefkosa-

Famagusta main road.
The incident according to police report, happened at about 11:45pm on Saturday.

The accident occurred when 26-year-old Mehmet Vural who was driving towards Lefkosa clashed with a vehicle driven by 60-year-old Hatice Aragül who was also driving in the same direction from behind.
In the accident, the driver of two vehicles and a man who was a passenger in one of the vehicles were injured.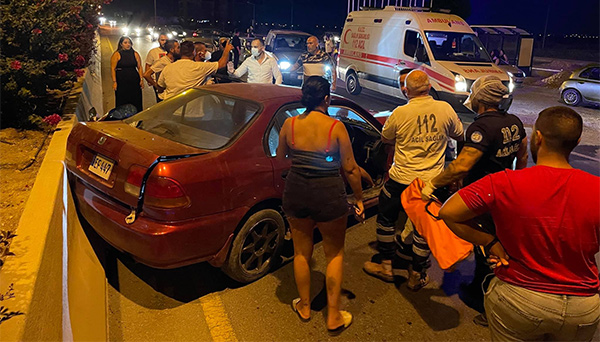 Police said one of the drivers was driving carelessly

They were taken to the Lefkosa state hospital by ambulance.