Greek Cypriot police warns of email scam telling receivers they're accused of sex offences
Scammers are sending emails using the Cyprus police logo that suggest receivers are being investigated for rape and other sexual offences, Greek Cypriot police warned on Monday.
In a written statement, the force said it recently received several complaints about fraudulent e-mails impersonating the national and Greek police sent to the public in bulk under the fake e-mail address cypruspolice.gov.cy@gmail.com.
The messages suggest that the receivers are involved and stand to be accused of several criminal offences such as sexual assaults, rape, child pornography and sex trafficking.
Police clarified they have nothing to do with the e-mails and urged the public to be particularly careful and not respond to any such messages.
Any outstanding issue with the police can be confirmed using police's official channels of communication, the statement added.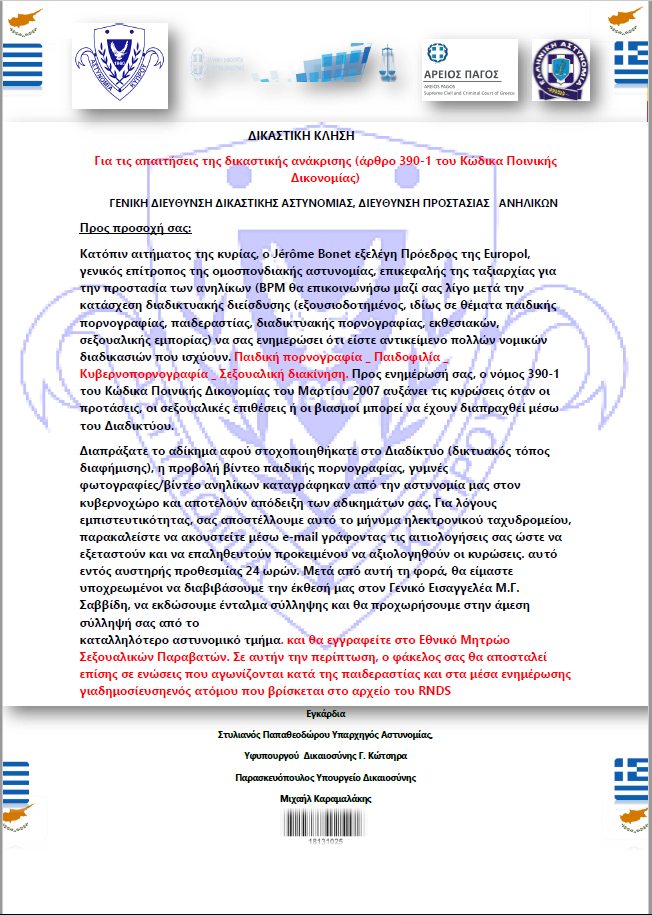 Cyprus Mail