The Queen reportedly tells Prince Harry he'll always be "welcome back"
Prince Harry and the queen sat down for an emotional four-freakin'-hour chat about everything that's been going on (by which I mean, Meghan and Harry stepping down from royal duties), and it looks like they resolved some of their issues.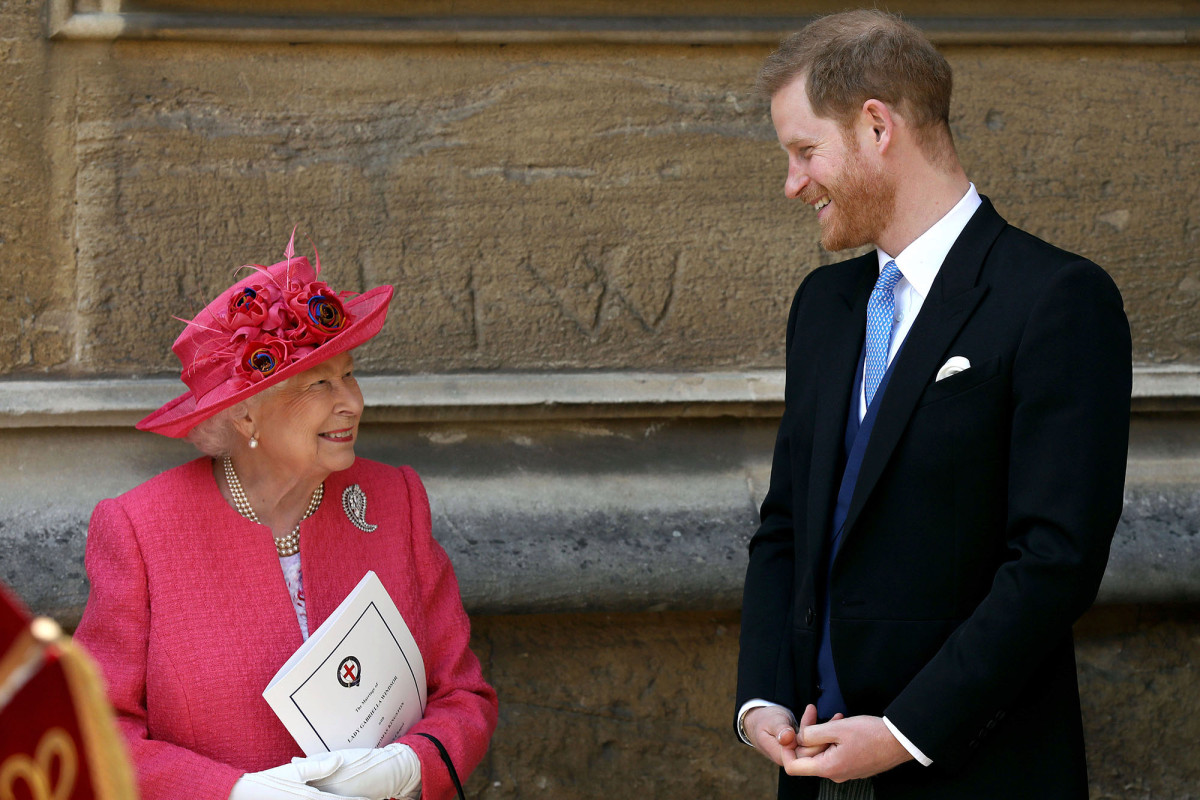 Harry reportedly showed up for lunch on Sunday for a heart-to-heart, during which the queen said he'd be welcome back into the fold if he ever changed his mind about the whole leaving thing.
According to The Sun's Dan Wootton, the queen ended the chat saying, "You are much loved and will always be welcomed back," and a source says that "hopefully, it cleared the air."
The queen had a lot to talk to Harry about and this was the ideal time for them to both say their piece," the source continued.
When Harry and Meghan announced they wanted to quit, it all happened very quickly and it was very stressful for all concerned.
Sunday was the first time the queen has had the chance to talk to Harry on his own and really find out what his plans are. It was a much more relaxed environment and they were both able to speak their mind.
The source says the queen is still "very upset about him and Meghan leaving and she would love to see more of Archie, as would Prince Charles and the rest of the family