UK Health Minister Nadine Dorries tests positive for coronavirus
Health minister Nadine Dorries has tested positive for coronavirus.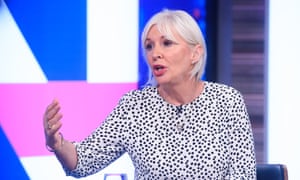 Ms Dorries, 62, has been self-isolating at home since Friday and is understood to be recovering after being diagnosed with the deadly illness.
But she had reportedly met hundreds of people in parliament over the past week and attended a reception with Boris Johnson at Number 10.
All health ministers including Health Secretary Matt Hancock were set to undergo testing for the virus following Ms Dorries' diagnosis, as were other officials who have come into contact with her.